Overview
Having one leg shorter than the other is a common physical condition. It has two primary causes--structural or functional problems. Structural differences in length can be the result of growth defect, previous injuries or surgeries. Functional differences in length can result from altered mechanics of the feet, knee, hip and/or pelvis. These altered mechanics from functional leg length discrepancy often stem from having an unbalanced foundation.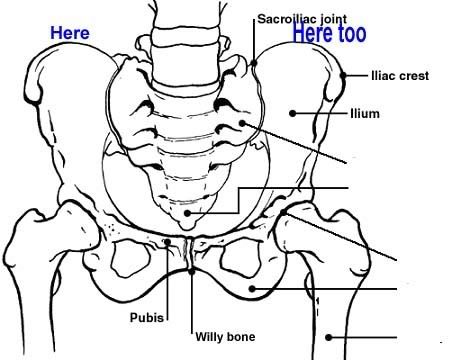 Causes
From an anatomical stand point, the LLD could have been from hereditary, broken bones, diseases and joint replacements. Functional LLD can be from over pronating, knee deformities, tight calves and hamstrings, weak IT band, curvature in the spine and many other such muscular/skeletal issues.
Symptoms
Back pain along with pain in the foot, knee, leg and hip on one side of the body are the main complaints. There may also be limping or head bop down on the short side or uneven arm swinging. The knee bend, hip or shoulder may be down on one side, and there may be uneven wear to the soles of shoes (usually more on the longer side).
Diagnosis
A systematic and well organized approach should be used in the diagnosis of LLD to ensure all relevant factors are considered and no clues are overlooked which could explain the difference. To determine the asymmetry a patient should be evaluated whilst standing and walking. During the process special care should be used to note the extent of pelvic shift from side to side and deviation along the plane of the front or leading leg as well as the traverse deviation of the back leg and abnormal curvature of the spine. Dynamic gait analysis should be conducted during waling where observation of movement on the sagittal, frontal and transverse planes should be noted. Also observe head, neck and shoulder movements for any tilting.
Non Surgical Treatment
Structural leg length discrepancy can be treated with a heel lift in the shorter leg?s shoe, if the leg length is greater than 5 mm. The use and size of the heel lift is determined by a physical therapist based on how much lift is needed to restore proper lumbopelvic biomechanics. In certain cases, surgical intervention may be needed to either shorten or lengthen the limb. An important component to any surgical procedure to correct leg length discrepancies is physical therapy. Physical therapy helps to stretch muscles and maintain joint flexibility, which is essential in the healing process. For a functional leg length discrepancy no heel lift is required, but proper manual therapy techniques and specific therapeutic exercise is needed to treat and normalize pelvic and lower extremity compensations. The number of treatments needed to hold the pelvis in a symmetrical position is different for each patient based on their presentation and biomechanical dysfunctions in their lower back, pelvis, hip, knee, and foot/ankle. If you have pain in your lower back or lower extremity and possibly a length discrepancy; the two symptoms could be related. A good place to start would be a physical therapy evaluation to determine whether you have a leg length discrepancy and if it could be contributing to your lower back pain, hip pain, knee pain, or leg pain.
what shoes make you taller
Surgical Treatment
Bone growth restriction (epiphysiodesis) The objective of this surgical procedure is to slow down growth in the longer leg. During surgery, doctors alter the growth plate of the bone in the longer leg by inserting a small plate or staples. This slows down growth, allowing the shorter leg to catch up over time. Your child may spend a night in the hospital after this procedure or go home the same day. Doctors may place a knee brace on the leg for a few days. It typically takes 2 to 3 months for the leg to heal completely. An alternative approach involves lengthening the shorter bone. We are more likely to recommend this approach if your child is on the short side of the height spectrum.